WELCOME!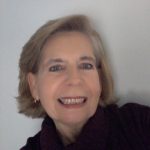 A little about me ~~ I'm a baby boomer who retired a few years ago.  I worked for the US government in the Finance field.
What I've realized is that many people, after retirement, don't know what to do with themselves….yes, even some baby boomers. That was NEVER me.  I don't have enough time in the day!
I, like many, have some limitations and struggles but I don't let them stop me from enjoying my life to the fullest.  We are all Body, Mind and Spirit. They (whoever "they" are) say that it takes all three to keep us healthy.  I try to keep that balance.
So, the purpose of this site is to open up possibilities for those who are searching for something beyond the boob tube (aka TV).  You may not always agree with me but our diversity is what makes life interesting right? Another perspective gives us the opportunity to grow.
Please note that I do not come up with all this information by myself.  I read a LOT of different things and subscribe to tons of stuff.  So I like to share because it is just what I have always done even as a child.  LOL
I want to interact with you.  Please share your experiences.   None of us can read everything so let's share information.  There's a lot of wisdom floating around between all of us!!!1
One of my favorite quotes (although I don't know the author):
Age is mind over matter
If you don't mind
It don't matter
Let's make our years GOLDEN.  What's on YOUR bucket list?
Comments/Thoughts are welcome and encouraged.
Hugs
~Debbi
Other website: