I will be the first to admit that I am NOT a cook.  I have a TON of interests but cooking is not one of them.  I have a kitchen because the builder said it came with the house.  I do like to bake – well, in reality, I like to decorate more than bake.  Since I don't have an assistant though, I thought these tips would be useful:
Use a "spoon and sweep" method which means to spoon the flour into your measuring cup rather than scooping your measuring cup into the flour. 
With the back of a knife, level the cup and "sweep" the excess back into the bag/container.  I use a container for mine because when I lived in the south, I had issues with it. 
Scooping the flour directly can pack the flour leading to dry, dense baked goods.
Warm eggs to room temperature
Get eggs out before you start to bake so they get to room temperature.  If you don't have time to wait, put cold eggs into a bowl.  Cover with WARM water.  Let them set 5-7 minutes while you're preparing other things.
Warm eggs blend more easily and whites whip up with a bigger volume.
Test your baking soda and baking powder
I need to do this!!!!  I've been burnt before but never learn.  Spoon baking soda and baking powder into separate small bowls.  Pour boiling water into baking powder.  Pour distilled white vinegar into baking soda.  If the fizz, they're still good. 
If these ingredients aren't good, your baked goods will not rise or be fluffy.
Measure liquid and dry ingredients separately
I'm bad about this one too.  Use clear measuring cups with pour spouts for liquids.  Use flat-bottomed cups for dry ingredients.  Again, use that spoon and sweep method. 
Too much or too little liquid can spoil the recipe.  The clear cups allow you to see exactly how much liquid you're using and let you pour right up to the fill line without spilling. 
Use and oven thermometer to check your oven.  Sometimes they don't heat accurately (above or below what the dial says)
Set your kitchen timer and check for doneness a few minutes early.  You might want to rotate your pan half way through for even baking. 
Watch how your baked goods are browning.  Some spots in your oven may be hotter than others. 
(Most of  this is from Oct 2019 free Giant flyer – you know where I bought my pre cooked chicken)  LOL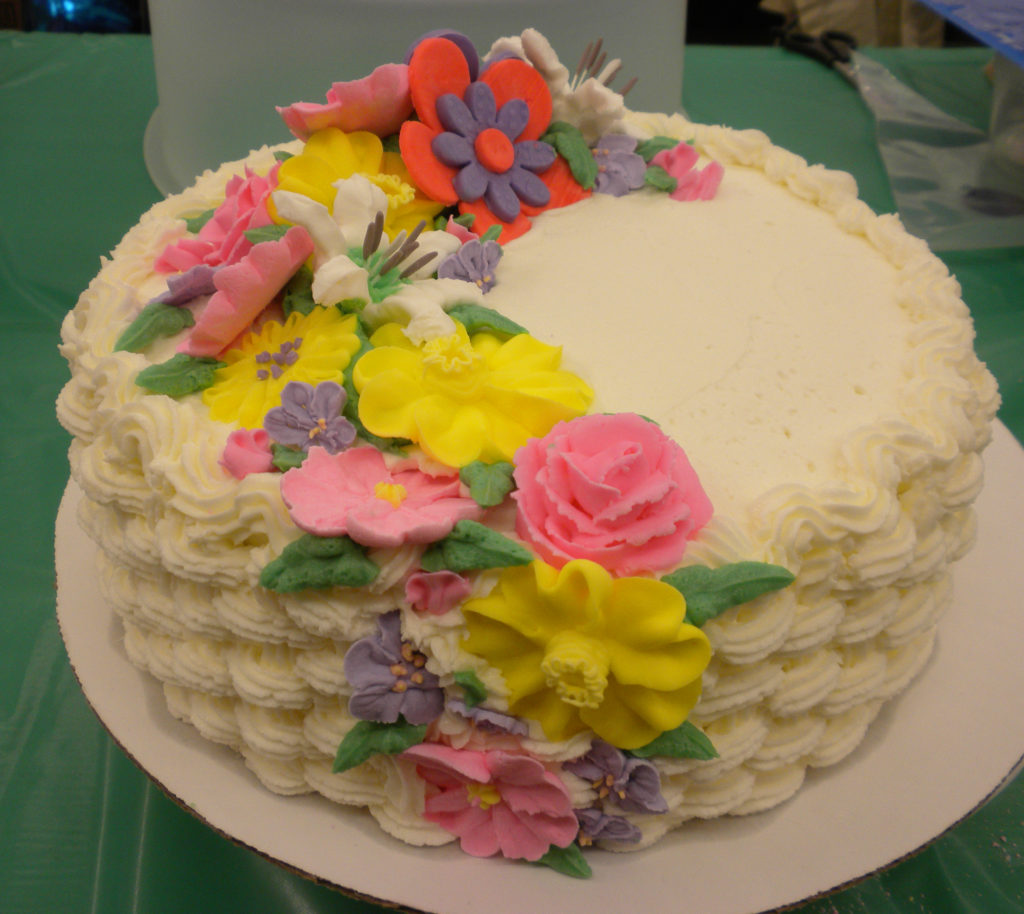 Since I bake mostly for other people and on special occasions, I guess I won't be doing much now that we are in quarantine.  However, the silver lining to having to stay in is that I used my GPS and the builder is right…..I found my kitchen. 
I always thought that eating prepared food or eating out was cheaper (less waste) since I was cooking for one.  I don't know how to cook for one and I got tired of eating a dish after a couple times.  I know— freeze.  I am eating in more often now AND saving money!!!!!  Go figure.  I might have to keep up this trend!!
So either way, cooking or baking, I hope these tips help. 
Comments/Thoughts welcome and encouraged.
Hugs-
~Debbi
Founder of Not Your Mama's Senior