As previously promised in my last blog   I'm providing some book suggestions.  I've always been an avid reader.  If you are too, let's take a walk down memory lane:
-I had quite the collection of Golden Books that cost cents and are now up to $5.00!!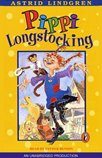 –Pippi Longstocking by Astrid Lindgren
–Betsy and Eddie books by Carolyn Haywood (have handwritten letter from her)
-various Mystery books by Mary C Jane (have letter, postcard and signed photo from her)
–Trixie Beldon books by Judy Campbell
–Nancy Drew books by Carolyn Keene  ( Hardy Boys for boys)
Can you relate to any of these?  I was a library geek and wrote to some of my favorite authors AND their publishing company who sent me book jackets. lol They're all scrapbooked. 
As an adult, I went through the Danielle Steele phase and still read some of Nora Roberts but both of these authors were sort of getting stale to me.  When I look back, I can see I was always drawn to mystery and got stuck reading a LOT of John Grisham, James Patterson and my all time favorite – David Baldacci.  I did stray somewhat and two books changed my life!
I joined 2 bookclubs to force me to read something different.  Many of those that I'm listing are from one of those bookclubs.  Note:  The italics are MY commentary.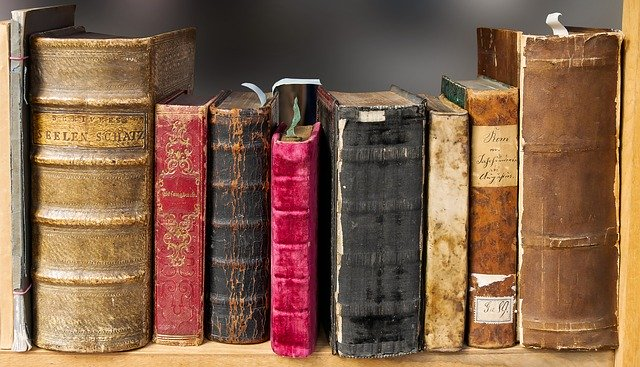 So, here's my Top 10:
All time fav: Think and Grow Rich – Napoleon Hill (classic!)
I read this book MANY moons ago and it was one of the two that changed my life.  It made me think different.  It's truly motivational no matter what you do for a living!
The most famous of all teachers of success spent a fortune and the better part of a lifetime of effort to produce the Law of Success philosophy that forms the basis of his books and that is so powerfully summarized and explained for the general public in this book.

In Think and Grow Rich, Hill draws on stories of Andrew Carnegie, Thomas Edison, Henry Ford, and other millionaires of his generation to illustrate his principles. This book will teach you the secrets that could bring you a fortune. It will show you not only what to do but how to do it. Once you learn and apply the simple, basic techniques revealed here, you will have mastered the secret of true and lasting success.

Money and material things are essential for freedom of body and mind, but there are some who will feel that the greatest of all riches can be evaluated only in terms of lasting friendships, loving family relationships, understanding between business associates, and introspective harmony which brings one true peace of mind! All who read, understand, and apply this philosophy will be better prepared to attract and enjoy these spiritual values.
I have to say this one scared me for sure!!!!  It gave me a new perspective though. 
After the film in her camera is mysteriously destroyed at a small-town festival, reporter Bernice Kreuger knows she's found something worth covering up. She brings the investigation to her boss, Marshall Hogan. Along with the local pastor of a struggling church, Hank Busch, they find something much bigger than they expected—a demonic plot to enslave their town and, eventually, the world.

The tiny college town of Ashton becomes the unlikely battleground in a cosmic clash between good and evil. Unseen by the human protagonists, armies of angels and demons wage war against one another in the spiritual realm for the souls of the people of Ashton. Up against supernatural forces, the future of the town seems bleak – but the power of prayer might be able to influence the outcome of the fight.

This fast-paced thriller birthed an entirely new genre, setting the standard for spiritual suspense. It has since sold over 2 million copies worldwide, sparking a renewed interest in the concept of spiritual warfare.
This is the sequel:  Piercing the Darkness and I started it several times but couldn't finish. I got too scared.
The following are in no particular order.
Interesting historical fiction.  I did not know that such a thing existed.
Between 1854 and 1929, so-called orphan trains ran regularly from the cities of the East Coast to the farmlands of the Midwest, carrying thousands of abandoned children whose fates would be determined by pure luck. Would they be adopted by a kind and loving family, or would they face a childhood and adolescence of hard labor and servitude?
As a young Irish immigrant, Vivian Daly was one such child, sent by rail from New York City to an uncertain future a world away. Returning east later in life, Vivian leads a quiet, peaceful existence on the coast of Maine, the memories of her upbringing rendered a hazy blur. But in her attic, hidden in trunks, are vestiges of a turbulent past.
Seventeen-year-old Molly Ayer knows that a community service position helping an elderly woman clean out her home is the only thing keeping her out of juvenile hall. But as Molly helps Vivian sort through her keepsakes and possessions, she discovers that she and Vivian aren't as different as they appear. A Penobscot Indian who has spent her youth in and out of foster homes, Molly is also an outsider being raised by strangers, and she, too, has unanswered questions about the past.
Moving between contemporary Maine and Depression-era Minnesota, Orphan Train is a powerful novel of upheaval and resilience, of second chances, and unexpected friendship.
I was able to meet this author.  Aside from being easy on the eyes (lol), he's very entertaining. 
In 1986, Henry Lee joins a crowd outside the Panama Hotel, once the gateway to Seattle's Japantown. It has been boarded up for decades, but now the new owner has discovered the belongings of Japanese families who were sent to internment camps during World War II. As the owner displays and unfurls a Japanese parasol, Henry, a Chinese American, remembers a young Japanese American girl from his childhood in the 1940s—Keiko Okabe, with whom he forged a bond of friendship and innocent love that transcended the prejudices of their Old World ancestors. After Keiko and her family were evacuated to the internment camps, she and Henry could only hope that their promise to each other would be kept. Now, forty years later, Henry explores the hotel's basement for the Okabe family's belongings and for a long-lost object whose value he cannot even begin to measure. His search will take him on a journey to revisit the sacrifices he has made for family, for love, for country.
Another of his. It was good but not as good as the above Love and Other Consolation Prizes
Interesting but then I think the Appalachian Trail is too.
After Paul Stutzman lost his wife to breast cancer, he sensed a tug on his heart–the call to a challenge, the call to pursue a dream. With a mixture of dread and determination, Paul left his job, traveled to Georgia, and took his first steps on the Appalachian Trail. What he learned during the next four and a half months changed his life–and can change yours as well.

In Hiking Through, you'll join Paul on his remarkable 2,176-mile trip through fourteen states in search of peace and a renewed sense of purpose. Along the way, you'll meet fascinating and funny people, experience trail magic, and discover that every choice we make on the path has consequences for the journey. More than that, you'll come away with a new understanding of God's grace and guidance–even in the smallest things.
Another trail book is Grandma Gatewood's Walk by Ben Montgomery This is ONE GUTSY woman for sure!!!! 
I read this MANY years ago while I was a young military wife actually living in Brooklyn (Fort Hamilton) and it's still relevant.
From the moment she entered the world, Francie Nolan needed to be made of stern stuff, for the often harsh life of Williamsburg demanded fortitude, precocity, and strength of spirit. Often scorned by neighbors for her family's erratic and eccentric behavior—such as her father Johnny's taste for alcohol and Aunt Sissy's habit of marrying serially without the formality of divorce—no one, least of all Francie, could say that the Nolans' life lacked drama. By turns overwhelming, sublime, heartbreaking, and uplifting, the Nolans' daily experiences are tenderly threaded with family connectedness and raw with honesty. Betty Smith has, in the pages of A Tree Grows in Brooklyn, captured the joys of humble Williamsburg life-from "junk day" on Saturdays, when the children of Francie's neighborhood traded their weekly take for pennies, to the special excitement of holidays, bringing cause for celebration and revelry.
A Holocaust story auto biography.  Inspirational to say the least. 
At the age of sixteen, Edith Eger was sent to Auschwitz. Hours after her parents were killed, Nazi officer Dr. Josef Mengele, forced Edie to dance for his amusement and her survival. Edie was pulled from a pile of corpses when the American troops liberated the camps in 1945.

Edie spent decades struggling with flashbacks and survivor's guilt, determined to stay silent and hide from the past. Thirty-five years after the war ended, she returned to Auschwitz and was finally able to fully heal and forgive the one person she'd been unable to forgive—herself.

Edie weaves her remarkable personal journey with the moving stories of those she has helped heal. She explores how we can be imprisoned in our own minds and shows us how to find the key to freedom. 
I've come to really enjoy her writing.  This is another historical fiction.  I had seen Georgia Tann's story on Investigation Discovery called "Evil Women". This has a happy ending though.
Memphis, 1939. Twelve-year-old Rill Foss and her four younger siblings live a magical life aboard their family's Mississippi River shanty boat. But when their father must rush their mother to the hospital one stormy night, Rill is left in charge—until strangers arrive in force. Wrenched from all that is familiar and thrown into a Tennessee Children's Home Society orphanage, the Foss children are assured that they will soon be returned to their parents—but they quickly realize the dark truth. At the mercy of the facility's cruel director, Rill fights to keep her sisters and brother together in a world of danger and uncertainty.

Aiken, South Carolina, present day. Born into wealth and privilege, Avery Stafford seems to have it all: a successful career as a federal prosecutor, a handsome fiancé, and a lavish wedding on the horizon. But when Avery returns home to help her father weather a health crisis, a chance encounter leaves her with uncomfortable questions and compels her to take a journey through her family's long-hidden history, on a path that will ultimately lead either to devastation or to redemption.

Based on one of America's most notorious real-life scandals—in which Georgia Tann, director of a Memphis-based adoption organization, kidnapped and sold poor children to wealthy families all over the country—Lisa Wingate's riveting, wrenching, and ultimately uplifting tale reminds us how, even though the paths we take can lead to many places, the heart never forgets where we belong.
I've come to enjoy her works as well.  This is fiction but having lived in Alaska, I can tell you, Kristen hit life in the bush spot on!  Winters are TOUGH especially if you have emotional issues.
Alaska, 1974. Ernt Allbright came home from the Vietnam War a changed and volatile man. When he loses yet another job, he makes the impulsive decision to move his wife and daughter north where they will live off the grid in America's last true frontier.
Cora will do anything for the man she loves, even if means following him into the unknown. Thirteen-year-old Leni, caught in the riptide of her parents' passionate, stormy relationship, has little choice but to go along, daring to hope this new land promises her family a better future.
In a wild, remote corner of Alaska, the Allbrights find a fiercely independent community of strong men and even stronger women. The long, sunlit days and the generosity of the locals make up for the newcomers' lack of preparation and dwindling resources.
But as winter approaches and darkness descends, Ernt's fragile mental state deteriorates. Soon the perils outside pale in comparison to threats from within. In their small cabin, covered in snow, blanketed in eighteen hours of night, Leni and her mother learn the terrible truth: they are on their own.
Last but not least-
This was a REAL eye opener.  Jessica is a journalist and I can tell you that you will never think about Amazon the same way.  All I can say is you have to love seniors!!!  We're resilient!!
From the beet fields of North Dakota to the campgrounds of California to Amazon's Camper Force program in Texas, employers have discovered a new, low-cost labor pool, made up largely of transient older adults. These invisible casualties of the Great Recession have taken to the road by the tens of thousands in RVs and modified vans, forming a growing community of nomads.
Nomadland tells a revelatory tale of the dark underbelly of the American economy—one which foreshadows the precarious future that may await many more of us. At the same time, it celebrates the exceptional resilience and creativity of these Americans who have given up ordinary rootedness to survive, but have not given up hope.
I hope these help get you started. I have a ton more. I'm ALWAYS reading something. If you have any suggestions for MY reading list, let me know.
Whatever you do, stay safe. Amazon delivers!!!!! Happy Reading!
Comments/Thoughts are welcome and encouraged!
Hugs–
~Debbi