Well, here in the states, the days are closing in.  Christmas is just around the corner.  To be honest, I've been busy since before Thanksgiving.  I don't like crowds in a GOOD year.  So, I try to get a jump on Christmas before everyone panics and is out in droves. 
I did a lot of shopping online this year.  As it turns out, so did many others and thankfully having websites with Wealthy Affiliate allowed me to benefit from this. People bought from links on my website(s).  In any case, shopping online saved time and I was able to do a lot of DIY this year. 
I made all my Christmas cards and little gifts for my bookclub members.  This reminded me of making ornaments with my kids.  We had SO much fun and I wish I had taken more photos of the actual ornaments.  However, here are my 2 lefties making them SO many years ago.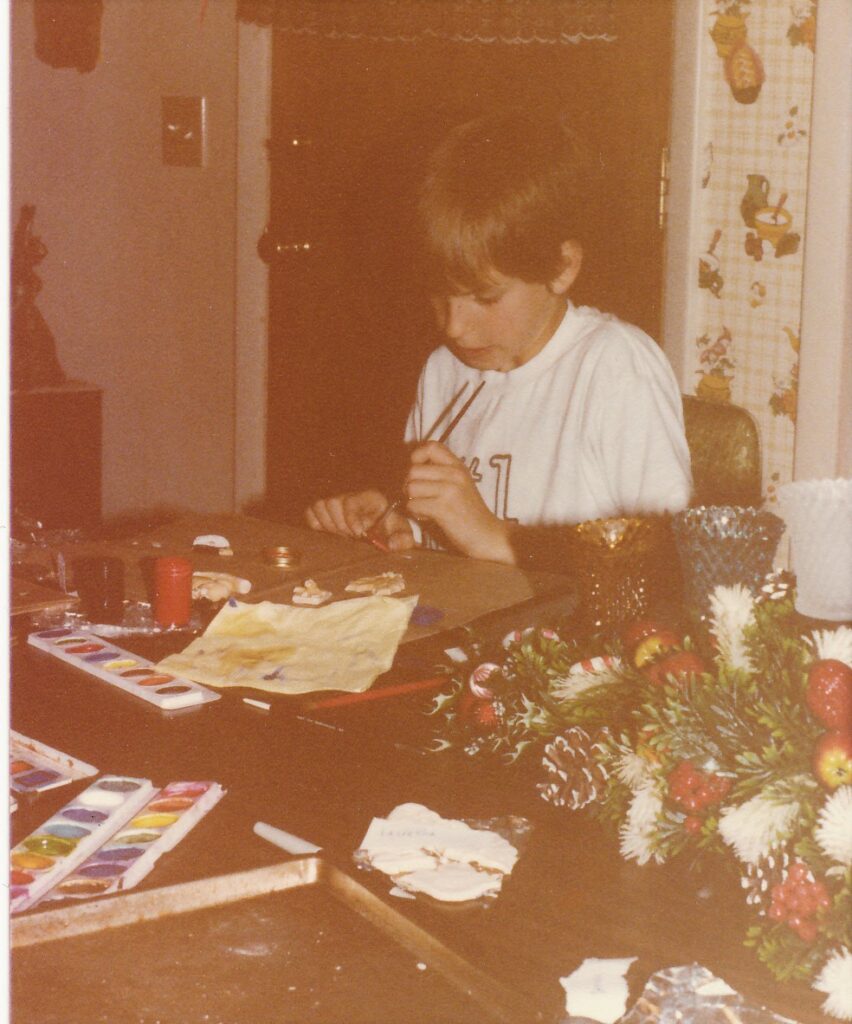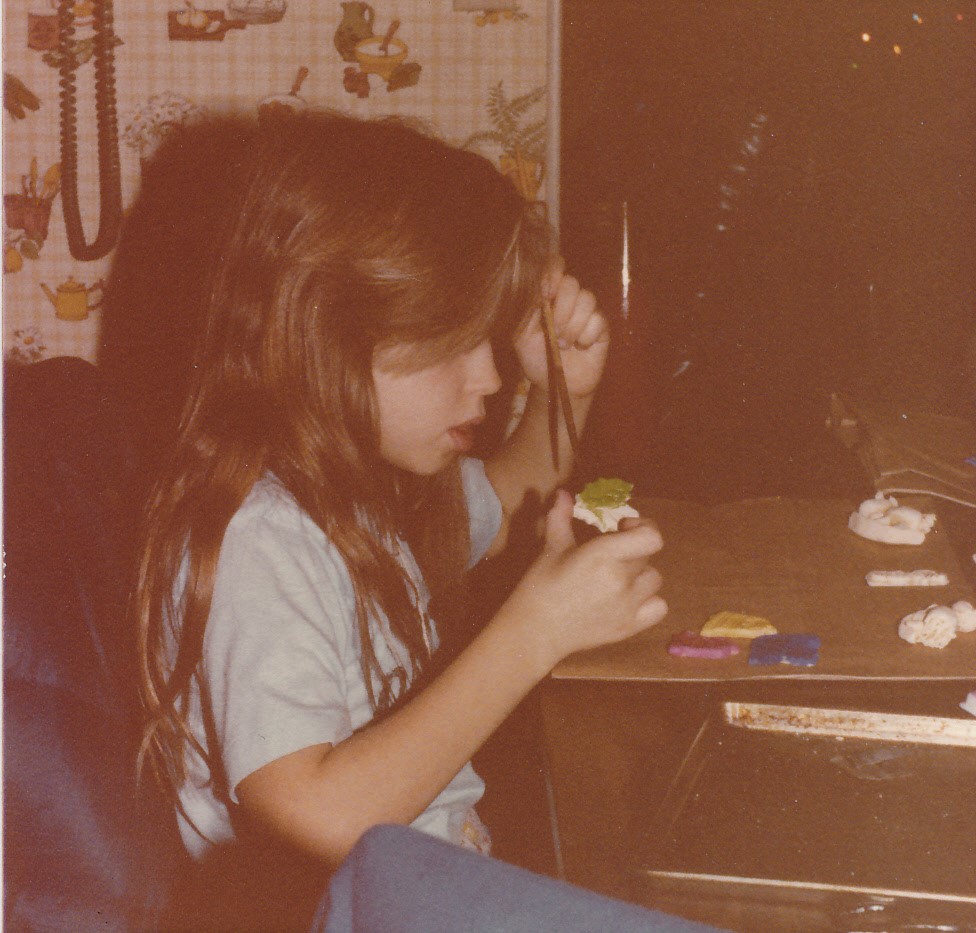 Salt Dough Ornaments:
2 cu flour
1 cu salt
1 cu warm water
In large bowl, mix flour and salt.  Slowly add water while stirring until a ball forms.  Knead by hand on a floured surface. 
Roll out dough to ¼ inch thick and use cookie cutters to make shapes OR use like clay and form objects.  I remember we made Eskimo people.  We used a garlic press to squeez some of the dough through for hair or fur around their parkas. 
Use a straw to make a hole in the top or break a paperclip apart and insert a piece in the top of your ornament.
Bake at 250 degrees F for 1-2 hrs until hardened.  Cool completely
Paint to decorate.  We used polyurethane to seal them.  Careful this should be used in a ventilated area.  String a ribbon through the hole to hang. 
These ornaments lasted MANY MANY years!!!!!
Ideas: 
– a mask for 2020 or how about a roll of TP
– simply a plain round ornament and on one side write all the BAD that came out of 2020 and on the other side, all the GOOD. 
Cinnamon Ornaments:
¾ cu applesauce
2 bottles cinnamon (I always used McCormick)
Mix applesauce and cinnamon in bowl until a smooth ball forms.  Using about ¼ of the dough at a time, roll dough to ¼ inch thick.  Some suggest rolling between 2 sheets of plastic wrap but I never did. 
Cut dough into desired shape(s) with cookie cutters.  For some reason, I usually did hearts or stars. 
Use a straw to make a hole in the top.  Bake on 200 degrees F for about 2.5 hrs.  Cool on wire rack OR (my plan) dry ornaments at room temperature on wire rack for 1-2 days.  Turn occasionally.  It made the house smell SOOOO good.  Just like those pinecones you buy.
Paint if desired (but I never did).  Insert ribbon in holes to hang.
These are 2 DIY and easy ornaments that you can do with grandkids OR just by yourself. Give them to family and friends. People love handmade gifts.  They can be personalized with stamp sets or simply your own writing.  Think outside the box and most of all HAVE FUN! 
If we have to be in, let's have FUN!!!!
Show me what you've created!!!!
Your thoughts and comments are important to me. Please share.
Hugs
~Debbi
Founder of Not Your Mama's Senior and