If there is anything that makes me mad, it's people that try to take advantage of others simply because they feel like they CAN.  As seniors, we are most at risk. Senior Scams are the worst!
Back when we were growing up, we played outside and even created our own games.  As long as we were back before dark (or dinner) all was good.  Today, so many kids are addicted to the TV and if not that, then their laptops/IPads or other computer device.  In the majority of families, both parents work so the devices are babysitters of sorts.  The schools are getting kids started on computers earlier and earlier.  Schools expect them to know in Kindergarden the things we learned in 1st grade.  There's pros and cons to that.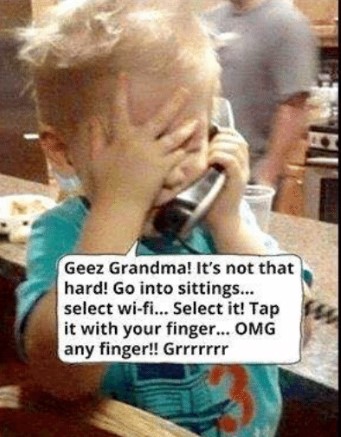 It blows my mind how much technical knowledge many kids have at a young age.  Scamming is not only easy money but it's lucrative if they find the right people – elderly, retired people who aren't as tech savy and supposedly have money to burn.  That's not me but I can see how they might think that. 
Scammers capitalize on current events.  The timing now is RIPE.  We're dealing with COVID-19, Census, Tax Season and the Election!!!! 
With COVID-19, a whole new set of scams has erupted.  Some of these you might have seen but just in case, these are the ones I've heard about.  BEWARE!!!!!!
COVID-19 Scams
– COVID-19 Text  You receive a text message like this 
You're already in a state of fear and you want to know who it is and what you need to do – but DO NOT CLICK ON THE LINK!!!!  It is not a legitimate text, it's a gateway into your information.  Police say it's a phishing scam to get your personal information.
– COVID-19 Test  You get a call, email or someone coming to your door offering DNA swab tests for the virus.  In order to get this though, you need to provide your Medicare numbers.  DO NOT give your Medicare number to anyone except a medical provider that you know and trust. 
– COVID-19 Vaccine  You get an email or call offering a COVID-19 vaccine.  You are already living in fear and are anxious to finally get out so this may be your saving grace.  They might ask for your credit card information or even your Medicare card number.  As of yet, there IS no vaccine.  Keep checking legitimate government agencies for updates (websites that end in .gov)
– COVID-19 Donations Requests for donations are common during a crisis, HOWEVER, check to make sure that the business is legitimate or they are not posing as a non profit that you're familiar with.  Go to their website and donate. 
If COVID-19 isn't bad enough, this is the year for the Census.  You should have received a survey in the mail that you could respond to.  If you have NOT responded to that, a census taker MAY come to your door.
Then there's the Census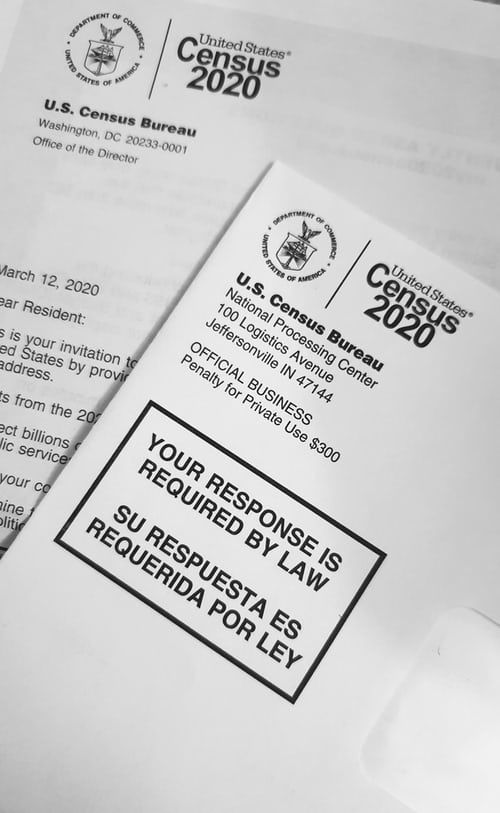 – Census Survey  An impostor comes to your door or you get a call.  They might ask for your Social Security Number.  NEVER give that number to even a REAL census taker.  (As a side note, I don't even give mine to the doctor's office).   A legitimate census taker  will also immediately identify themselves with a GOVERNMENT ID.  They will ask you questions about people in your household NOT any of  your personal numbers/accounts.  When I first moved in, someone did come to my door.  They are very professional.   If you have any questions or concerns, visit https://2020census.gov/en/avoiding-fraud.html
Some of the other common scams: 
– AETNA Insurance A friend just posted that if you have AETNA Insurance, you get a call asking you to call a given 800 number and enter the code that person gives you.  Then provide the additonal information that the "insurance company" needs "to better serve you".   DO NOT fall for it!
– Amazon/Companies If you're like me, you order a lot from Amazon.  This one is a common one that has happened to people I know.  You might get an email that looks like it's from Amazon.  It has a link for you to click on to "confirm your credit card number"  DO NOT CLICK on the link.  There is a very high risk that it will place malware on your computer. 
Actually, if you get an email from ANYONE requesting something as confidential as your credit card number and asking you to click a link, do not do it!  Go to the company site directly.  Some of these people are VERY good at graphics that look just like a legitimate company logo.
– Jail/Overseas/Spoofing You get a call from someone that says he's your grandson or she's your grandaughter and they're in jail or have an emergecy.  Of course, you're in a panic.  They ask you to send them money.  This is what my mother did and I thought it was brilliant.  She asked how (made up name) was.  When they responded like they knew the made up person, she hung up.  Now granted, some of those calls are LEGIT but you need to check it out before sending anyone funds.  BEWARE: sometimes they will use a fake number that uses the same area code as you use so that you believe that it's local. 
– Wal Mart I noticed the other day that Wal Mart now has a sign in their customer service area warning people of scams where victims are solicited for gift cards, wire transfers, money orders or cashiers checks, VENMO, PayPal, etc to pay for fines, taxes, lottery winnings or whatever they can convince you of.  The form of payment is a RED FLAG itself.  Remember, you will get a letter from the IRS or court if you owe them money NOT a threatening phone call. 
As I said, you may have heard of some of these but I wanted to cover all I knew about. Better safe than sorry.  I despise scammers. 
Have you been scammed?  If so, how?  Is there something that you know about that wasn't covered and can help the rest of us?
In my next blog, I post ways I know to PROTECT against scams. https://notyourmamassenior.com/scam-protection
Let's help each other!! Comments/Thoughts are welcome and encouraged.
~Debbi
Not Your Mama's Senior